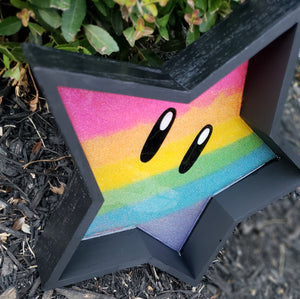 Black Outer with hyper holo pigment inner. A bright little rainbow to remind you how colorful the world can be.
Lined with a thin layer of durable epoxy resin, this piece can handle heat and scratches like a champ! Measures approximately 9"x9" and 1" deep.
Caring for Resin:
When possible, keep out of direct sunlight for long periods of time.
Wipe clean with a damp cloth, never wash in the dishwasher.