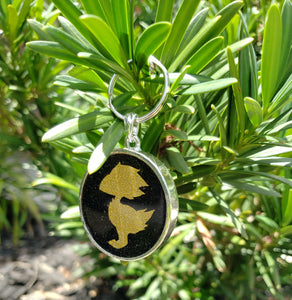 Sector 7 Boco silhouette designed by the S7 artist on deck. Help fund a kid artist's business by buying any of piece of merchandise that Boco appears on!
38mm Keychain bezel on swivel lobster clip.
Caring for Resin:
When possible, keep out of direct sunlight for long periods of time.
Wipe clean with a damp cloth, never wash in the dishwasher.