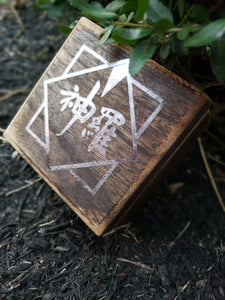 Break the boxes. Break. All. The. Boxes.
Stained and weathered box with a chrome logo of the most infamous company in FF history. Keep all of your secrets safe, who would look in here, right? Approximately 4.25"x4.25" and 3" in height.
Do not expose to excessive moisture or submerge in water.
Protect from flames.