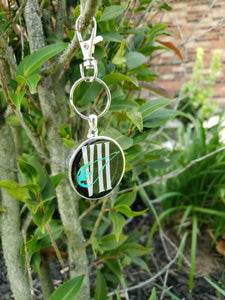 This piece only comes in one installment, thank you! No multiple purchases here, just a single disc (there might be some paid DLC later though...) Can you see the lifestream at the end of the tunnel? Are you tired of waiting for it yet?
38mm Keychain bezel on swivel lobster clip.
Caring for Resin:
When possible, keep out of direct sunlight for long periods of time.
Wipe clean with a damp cloth, never wash in the dishwasher.