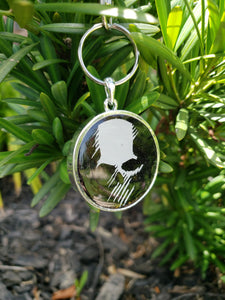 FPS gamers unite (and leave the camper's pampers at home, please!). Ghost Recon is on the way. If nothing else - it's a really cool skull keychain.
38mm Keychain bezel on swivel lobster clip.
Caring for Resin:
When possible, keep out of direct sunlight for long periods of time.
Wipe clean with a damp cloth, never wash in the dishwasher.