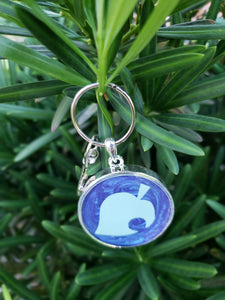 The memories of building your home, shaking trees and irritating villagers by smacking them with your net will always be with you when you look at this minty fresh leaf.

38mm Keychain bezel on swivel lobster clip.
Caring for Resin:
When possible, keep out of direct sunlight for long periods of time.
Wipe clean with a damp cloth, never wash in the dishwasher.