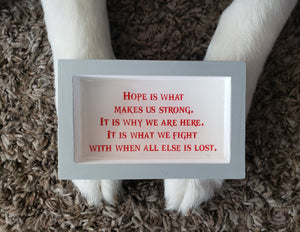 The most inspirational and thought-provoking video game quotes out there. Let's see if you can guess where this one came from. Hand painted with resin inner layer and hand painted gloss outer varnish. Measures approximately 3"x5" and 1" thick.
Caring for Resin:
When possible, keep out of direct sunlight for long periods of time.
Wipe clean with a damp cloth, never wash in the dishwasher.